PRIVACY SYMPOSIUM invites you to 3 days with top experts to get insight on the latest regulatory and technology evolutions in data protection and compliance.
The Privacy Symposium conference promotes dialogue, international cooperation, and knowledge sharing on data protection regulations, compliance and emerging technologies.
Hosted by the University Ca'Foscari in the historic area of Venice, the Privacy Symposium will enable data protection professionals, experts, authorities and researchers to meet, learn and discuss:
60+ Speakers
Hear from experts about the latest developments in data protection, emerging technologies, and compliance.
40+ Sessions
From regulatory changes and future evolutions to emerging technologies, GDPR compliance and international cooperation.
3 Days
Three days to learn, share knowledge and network with like-minded professionals. Programme Insights
The Privacy Symposium will address and discuss the latest developments in the data protection domain through several tracks and sessions, encompassing topics such as:
In parallel to the sessions organized by the programme committee of the conference, the Privacy Symposium conference will also handle a call for papers whose best contributions will be presented in Venice and published by Springer.
More information on the Call for Papers
For information on the venue, please visit: www.unive.it/pag/13526
Offcial Sponsors & Partners
Key Partners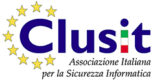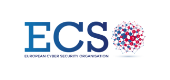 Support Partners