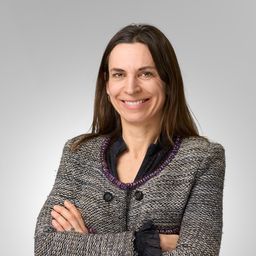 Claudia Berg
General Counsel, ICO
Claudia is the General Counsel for the UK Information Commissioner's Office. She heads up the ICO's Legal Service and provides strategic legal advice to the Commissioner, the ICO's Executive team and Management board.
Claudia joined the ICO in April 2021 from the Competition & Markets Authority where she was responsible for the legal oversight of the CMA's entire competition law enforcement portfolio, from the launch of an investigation through to decision and subsequent litigation before the Courts. Prior to the CMA, Claudia worked at Linklaters, London advising clients on all aspects of EU and UK competition law.
Claudia is a dual-qualified Solicitor in England & Wales and Germany. She holds a Maîtrise en droit from the University of Paris 1 (Panthéon-Sorbonne) and a Master's degree from King's College London.