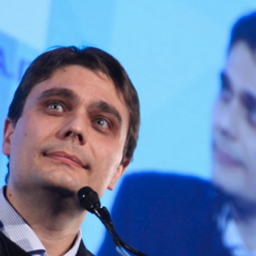 Luca Bolognini
President of the Italian Institute for Privacy
President of the Italian Institute for Privacy and Data Valorization, the main national private research center dedicated to advanced data protection and partner of the EU H2020 Privacy Flag project. Luca is a lawyer, member of the Rome Bar Association, founding partner of ICT Legal Consulting law firm with offices in Milan, Rome, Bologna, Amsterdam and partner firms in 19 other countries. His work concerns privacy, ICT law and corporate administrative liability. Luca assists companies and is part of several corporate Surveillance Bodies and serves as an independent Ethics and Privacy Advisor for European projects (FP7 and Horizon 2020).
Luca has written on issues concerning Big Data, cloud, IoT, web 2.0, legitimate interest, freedom of information, right to be forgotten, profiling and pseudonymization for scientific journals and both national and international newspapers (including Computer Law & Security Review, Diritto Economia e Tecnologie della Privacy, Corriere della Sera, Sole 24 Ore, Il Mondo, Affari Italiani, European Voice, The Wall Street Journal).
Luca is member of the International Core Team of DataEthicsEU. He participates as speaker in national and international conferences (including ITU Telecom World 2012 in Dubai and 2015 in Budapest) and radio/TV broadcasts on innovation policies matters. Luca wrote the pamphlet "Generazione Selfie", published by Corriere della Sera in 2014. He was co-author and editor of the first commentary on the Italian Privacy Code of Ethics for lawyers and private investigators (Giuffrè, 2009) and of the book "Next Privacy" (RCS Etas, 2010).
He has lectured at Alma Graduate School of the University of Bologna, at Scuola Superiore della Pubblica Amministrazione, at IED, at the IPSOA Privacy Officer master and for several other training and higher education programs. Since 2015 Luca is in charge of teaching business data law at LUISS Master in Big Data Management, in Rome and, since 2010, he is in charge of teaching privacy law at the Professional school of Legal Professions at the University of Teramo, Italy. Luca was author, with Enrico Pelino and Camilla Bistolfi, of the volume "Il Regolamento Privacy Europeo" (Giuffrè, 2016), the first italian commentary on the new General Data Protection Regulation 679/2016(UE).