PRIVACY SYMPOSIUM invites you to 3 days with top experts to get insight on the latest regulatory and technology evolutions in data protection and compliance.
PRIVACY SYMPOSIUM is an international and multi-stakeholder conference for professionals in data protection including:
60+ Speakers
Hear from experts about the latest developments in data protection, emerging technologies, and compliance.
40+ Sessions
From regulatory changes and future evolutions to emerging technologies, GDPR compliance and international cooperation.
3 Days
Three days to learn, share knowledge and network with like-minded professionals. 2022 Conference in Venice Programme
We invite you to take part in our teaser programme and get a taste of the upcoming 2021 Privacy Symposium
5th Apr

Day 1 - International cooperation and convergence in data protection regulations

-

Speaker
6th Apr

Day 2 -Emerging technologies and data protection compliance

-

Speaker
7th Apr

Day 3 - Health domain and data protection compliance

-

Speaker
Offcial Sponsors & Partners
Key Partners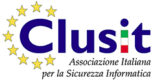 Support Partners