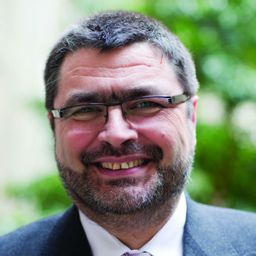 Pierre-Yves Lastic
Secretary-General EFDPO
Pierre-Yves has 17 years of experience in privacy and personal data protection. He is currently Vice-President of the French Union des DPO (UDPO) and an active member of the European Federation of DPO (EFDPO), as well as consultant for Privacy and Information Management in Life Sciences.
He was Global R&D Privacy Officer at Sanofi for 8 years before being appointed Chief Privacy Officer in 2013, setting up Sanofi Global Privacy Office.
He studied Biology, Languages and Computer Sciences in France and Germany, and holds a PhD in Biology from Bayreuth University. He has nearly 30 years of experience in the pharmaceutical industry in a number of management functions including Data Management, Statistics, Clinical Trials Management, Electronic Regulatory Submissions, Information Management, Privacy and Personal Data Protection.
Pierre-Yves was member of the Board of Directors of the International Pharmaceutical & Medical devices Privacy Consortium (IPMPC) from 2005 to 2019 and was a member of the Board of Directors of the Clinical Data Interchange Standards Consortium (CDISC) from 2004 to 2016.
As a data standards and privacy expert, he was a member of the EudraVigilance Expert Working Group as well as the Telematics Implementation Group of the European Medicines Agency (EMA).
He also teaches Data Management at the European Centre of Pharmaceutical Medicine (ECPM) in Basel as well as Personal Data Protection at Université Panthéon-Assas (Paris II).
He is also a member of the steering committee of Master in Personal Data Protection of the Mines Telecom Paris Business School.